Created for a junior design class, the "Make Hunger A Thing Of The Past"
campaign,
seeks
to bring
awareness
towards
food insecurity
in America.
This
PSA
focuses on
hunger among children
, particularly those in elementary grades.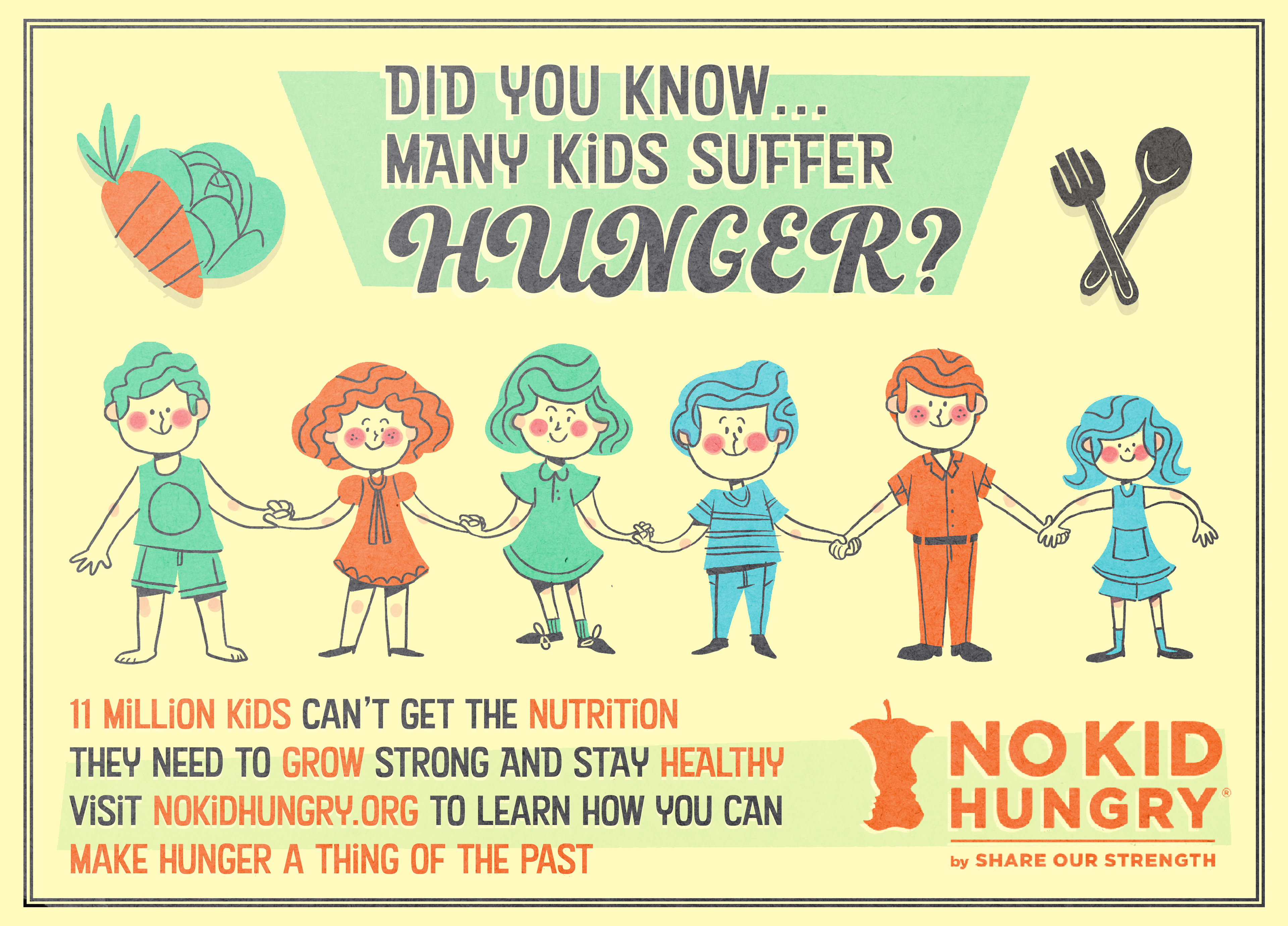 These posters are illustrated in a
1950's
inspired aesthetic to illicit nostalgic and vibrant imagery.
Poverty
is a difficult and
bleak
subject, and presenting it cheerfully could easily be seen as distasteful. However, the
bright colors
and cartoonist style is
earned
because it
attracts kids
to it, leading them to
share
it with their friends and parents, which would then spread the
positive word
about existing solutions to the problem that can be supported. This is all capped off with the slogan "
Make hunger a thing of the past
", which
ties
the
message
the with the retro
aesthetic
.
Research reveals there are several
effective programs
available to
assist
families in properly
feeding
their children. This fact was made the
focus
of the campaign. Instead of offering solutions to hunger,
this PSA seeks to make people
aware
of existing programs and encourages others to
support
the initiatives through donations.
Only one organization was chosen
as a focus for this campaign
:
No Kid Hungry by Share Our Strength
.
Their strong focus on childhood hunger and
informative
website engages viewers interested in
volunteering
or
donating
.