The Senior year project,
High Sea Hustle
, was a capstone project for Computer Science majors at Harding University. I served as the main graphic artist and illustrator, under guidance of the main Director of the project, Courtney Campbell. I created the logo, character art, UI elements, game-board elements, and background art for the project.
The project is a
Pirate-themed
, strategy-puzzle game based off Quarto.
I was instructed to give the project a "
storybook
" aesthetic, so I emphasized flat and vibrant colors similar to 1950s children's book illustrations. The dress, design, and colors of the characters was inspired by Disney films, such as Peter Pan and Treasure Planet. The game is aimed toward
young adults
, so the characters have semi-realistic proportions, simple faces, and a laid-back composure.
The pirates
(the left two characters) have longer, unkempt hair, raggedy clothes, and bulkier bodies to emphasize self-reliance and a wild nature. Their expressions are exaggerated making them appear determined and confident.
The naval-men
(the right two characters), in contrast, are well dressed, brazen, and regal. Their slimmer bodies emphasize graceful composure. Their expressions are more relaxed and pompous, showing the same amount of confidence as their pirate rivals.
Three Main Background Used In The Game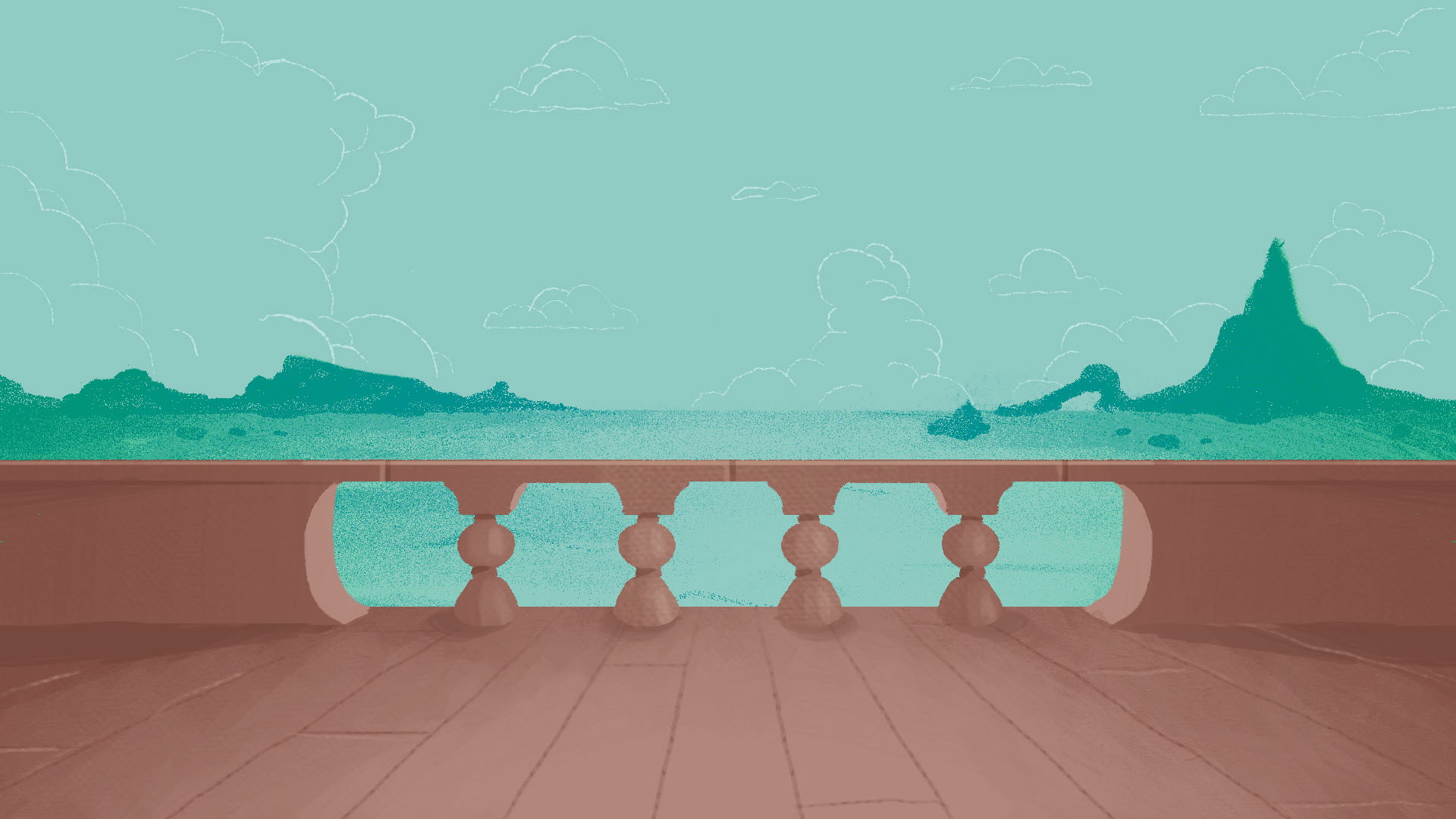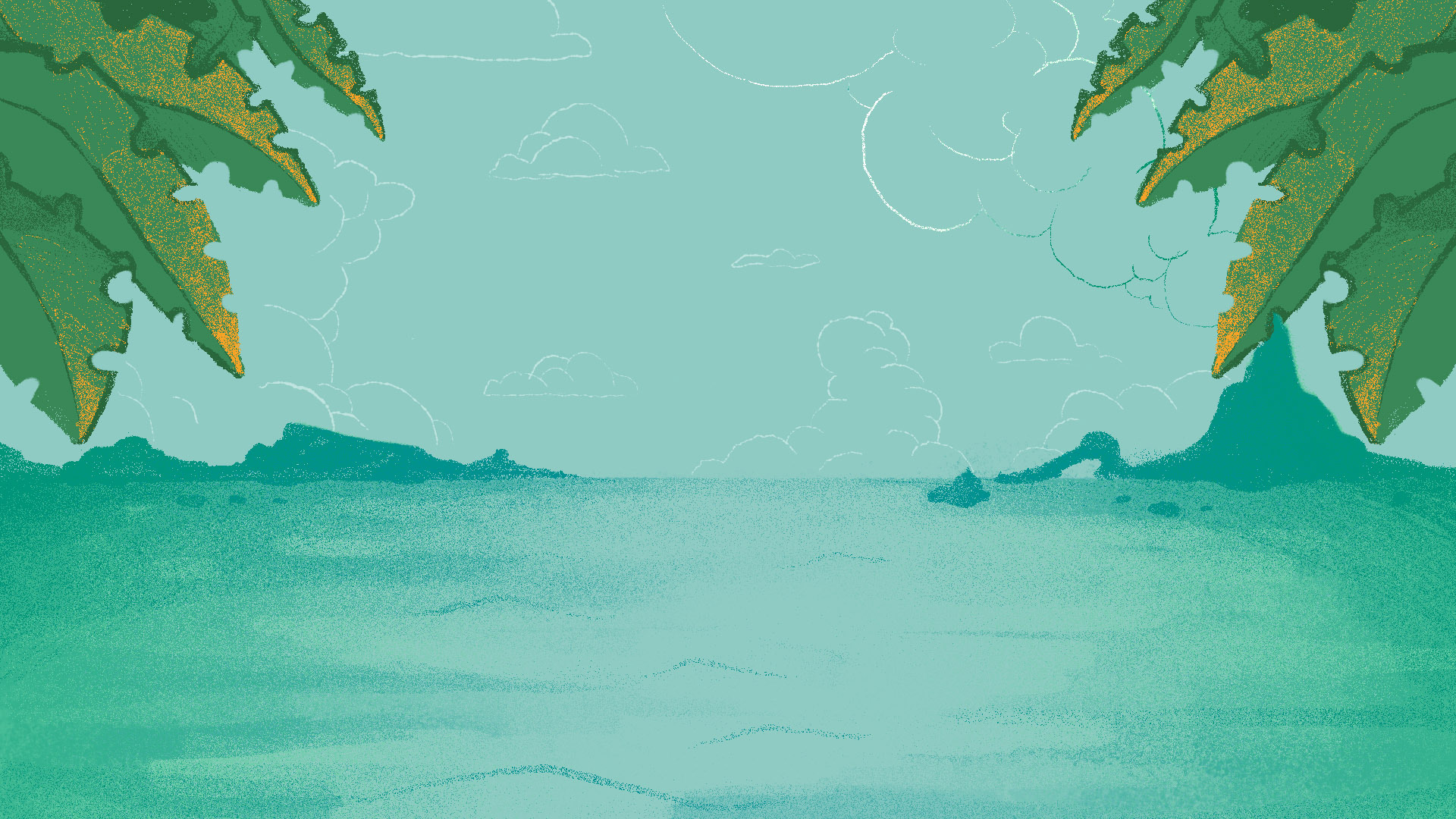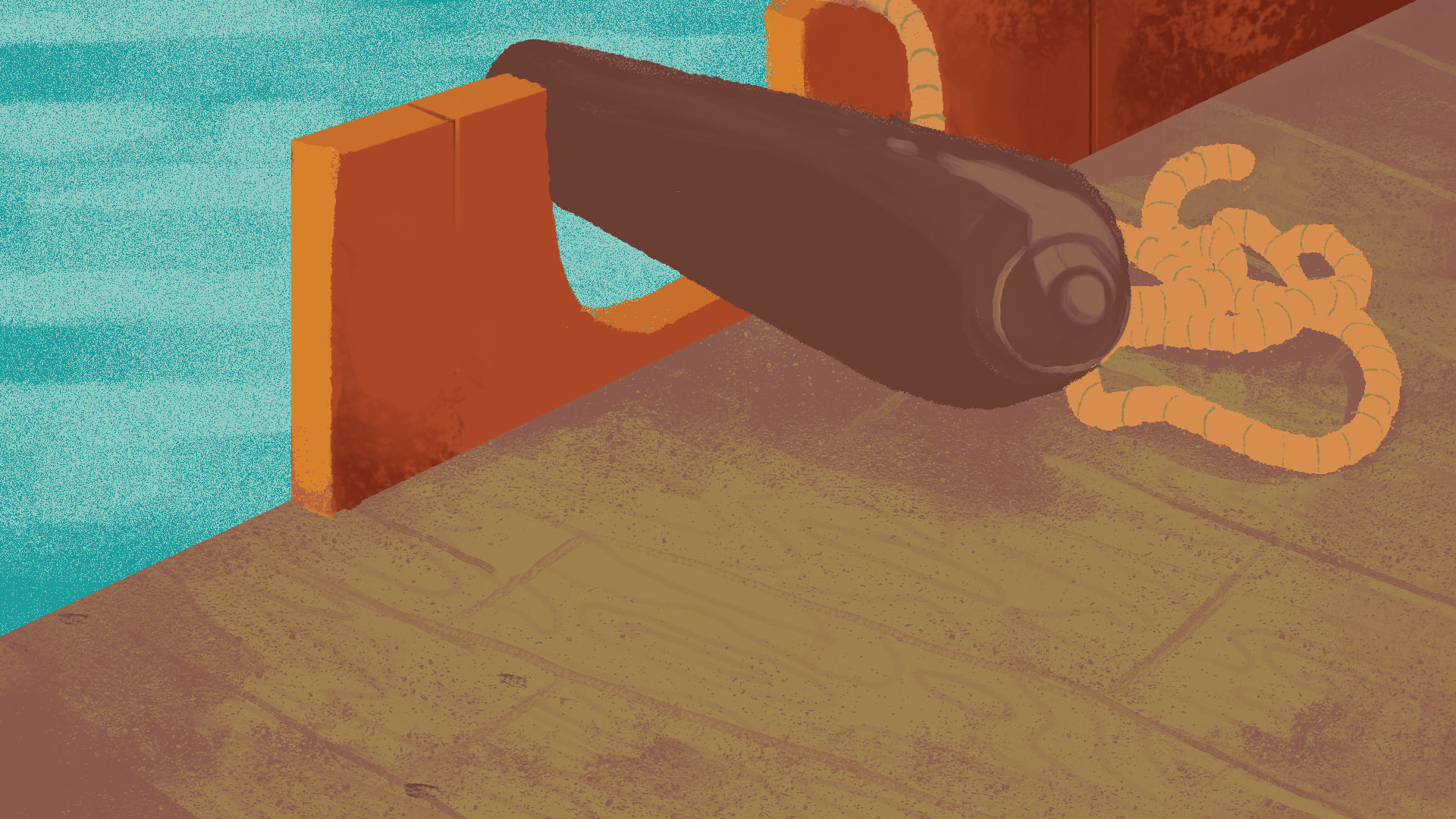 UI Elements & Game-board Elements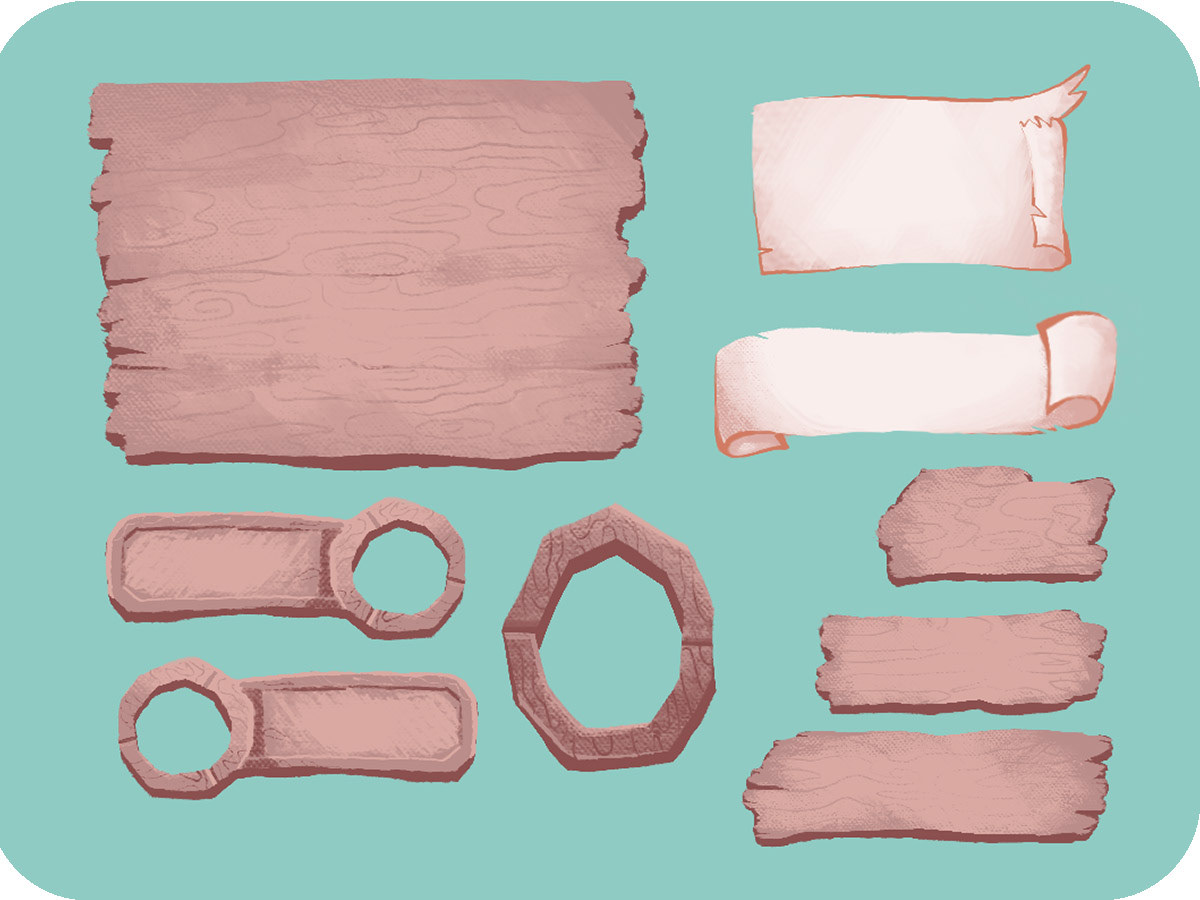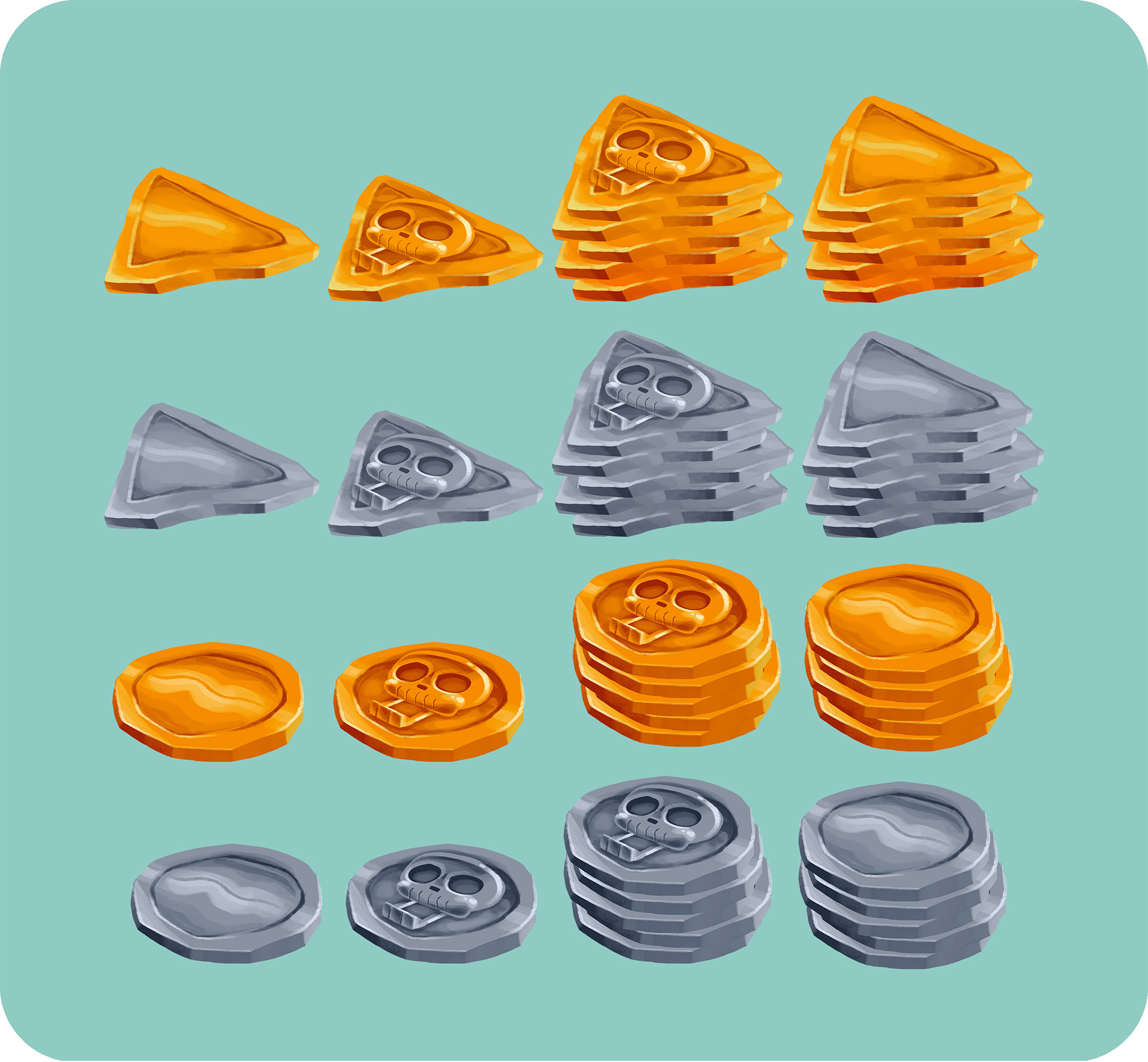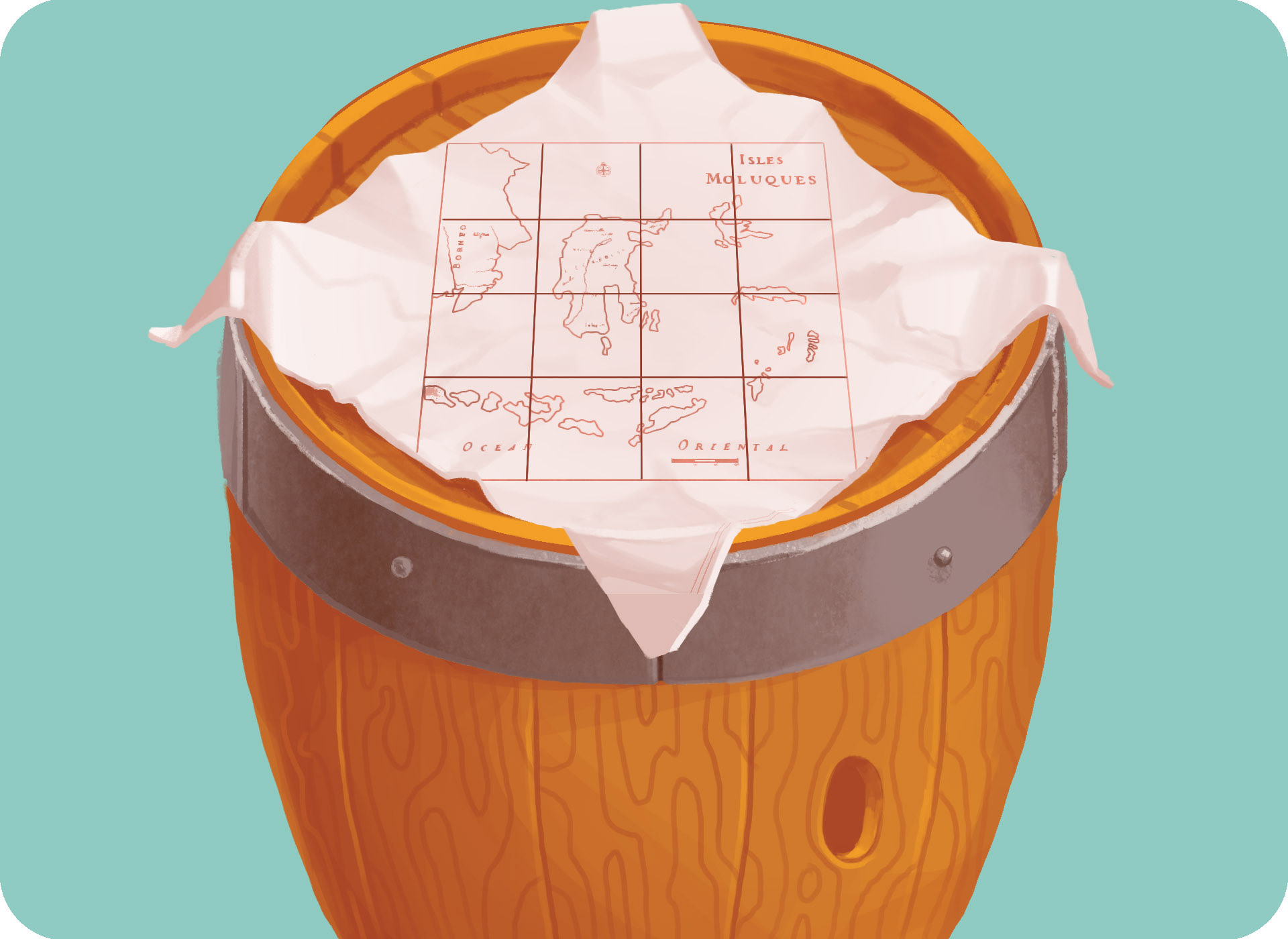 Blue-greens
,
golds
, and
browns
make up most of
the art's
palette
. A
grainy
texture is also present on all elements, giving objects the appearance of dry-brush
watercolor
and
gouache
. This all replicates the appearance of
old
cartoons and children's
books
, tying everything to the
storybook
aesthetic.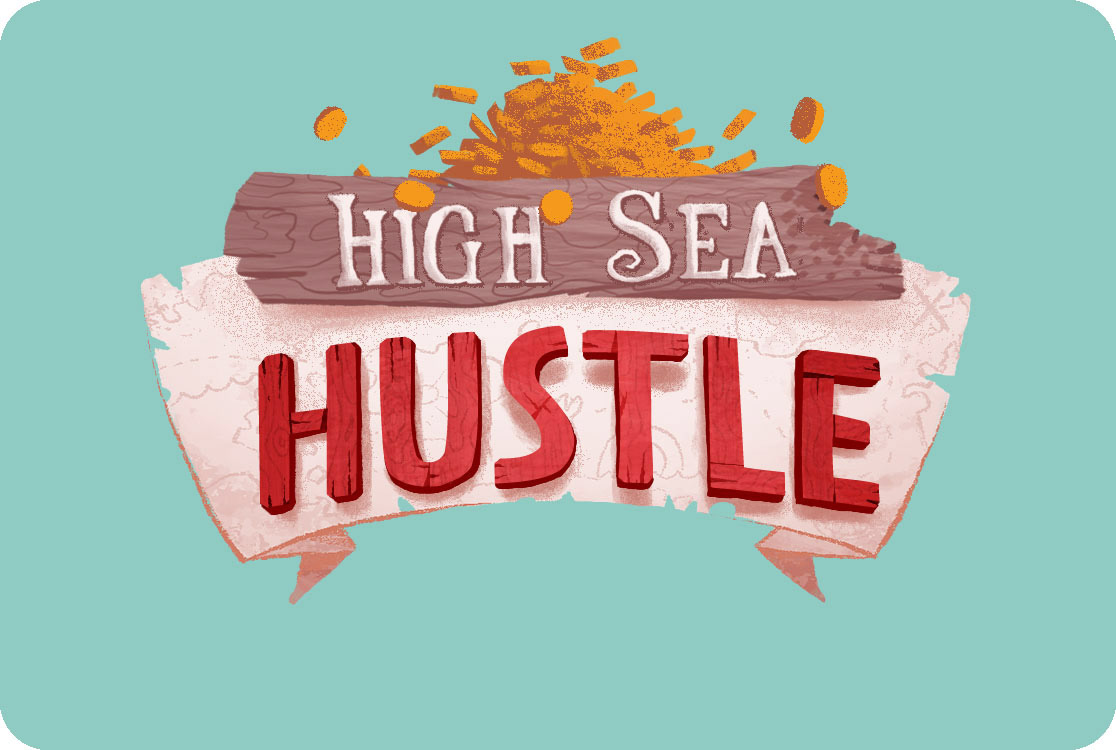 The Finale Product With The Implemented Graphics